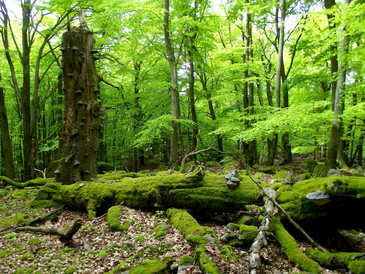 Do you study a subject in the fields of Earth and Environmental Sciences, Computer Science or Engineering? Are you also interested in working in a national park or biosphere reserve?
If that's the case, the summer school "IT Fundamentals of National Park Monitoring" is just the right thing for you !
During the one week summer school you will learn the basics of monitoring and management of national parks and biosphere reserves and you will also get an insight in the use of information and communication technologies for the monitoring of national parks.
This all takes place based on the example of the youngest national park in Germany – the National Park Hunsrück-Hochwald – together with scientists and practitioners working in this field.