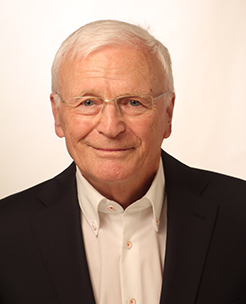 Fernand Weiland, FJW Consulting
Fernand Jean Weiland has spent 30 years in management positions with Bendix Automotive, Lucas Automotive, Magneti Marelli Automotive and TRW Automotive.
Fernand Weiland founded the APRA ( Automotive Parts Remanufacturer Assoc.) European Division in 1989, serving as the division's first chairman for more than 20 years. Between 1990 and 2010 he organised a considerable number of APRA forums, workshops and exhibitions across Europe.
A co-founder of the biennial ReMaTec remanufacturing exhibitions in Amsterdam, Fernand Weiland has written numerous articles for the ReMaTecNews magazine as well as editing five books about automotive remanufacturing in Europe. He was also instrumental in setting up APRA's Asia-Pacific Division. Fernand was the 2019 winner of the ReMaTec Ambassador Award.