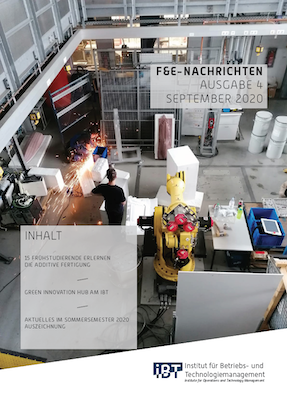 The fourth issue of IBT's R&D News is now available.
Topics of the September issue of R&D News are 15 early students learning additive manufacturing at IBT and the opening of the Green Innovation Hub. Also, there is an overview of other current topics such as the published guide to climate-neutral home construction, the conversion of the technical center for the research area of remanufacturing, and the promotion of doctoral studies at the IBT by the junior researcher fund of Trier University of Applied Sciences.
Click here for the R&D news.