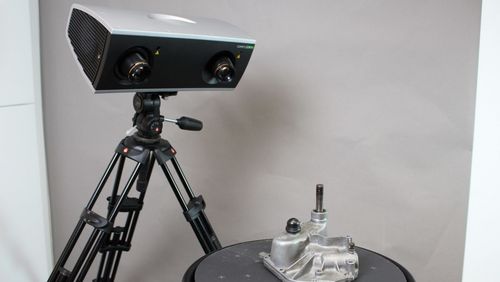 The Comet L3D 5M is a scanner that captures the object by means of fringe light projection. The captured images are assembled by software support and a point cloud is obtained, which can be further processed. Click here to learn more about this device.
Possibilities for this:
Initial sample inspection report
reverse engineering
Production monitoring
The accuracy of the measuring system is 30-80 μm, depending on the measuring field used.
Location: Environmental Campus Birkenfeld