The Environmental Technology Meta-Cluster in the Greater Region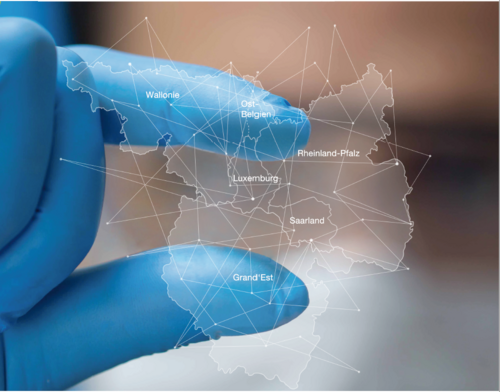 GREATER GREEN is the environmental technology meta-cluster of the Greater Region. It develops information and consulting services for the environmental technology industry in the Greater Region. Explicitly the creation of new market entrances for the enterprises stands thereby in the center of the efforts. This is achieved by targeted joint marketing of the Greater Region as an environmental technology competence region. GREATER GREEN acts as a meta-cluster in direct form with the regional coordinators in the partner regions Grand'Est, Saarland, Wallonia and Luxembourg as well as the member clusters connected in the network. The positive side effect of GREATER GREEN is to make the offers of these clusters known across borders.
GREATER GREEN creates a unified corporate identity and develops a common communication and information platform with the homepage www.greatergreen.eu. It produces regular publications on the environmental technology industries:
Water and waste water management
Closed loop economy and recycling
Renewable Energies
Sustainable building
and an inventory of environmental technology in the Greater Region. As a further marketing instrument, a GREATER GREEN-Tours-App will be developed to better visualize environmental solutions and ideas in the Greater Region. Regular events, workshops, meetings and conferences round off the networking and exchange opportunities offered by GREATER GREEN.
The Environmental Campus Birkenfeld is the headquarters of the Meta-Cluster and regional coordinator for Rhineland-Palatinate. The project is co-financed with a total volume of 1,085,451.86 € for three years by Interreg V A Großregion, the Ministry of the Environment of Rhineland-Palatinate, the State Chancellery of Saarland and the Walloon Region.
Students with an interest in intercultural cooperation in a cross-border context as well as environmental issues can enrich the project in a variety of ways, be it in the form of project work, Bachelor's or Master's theses.