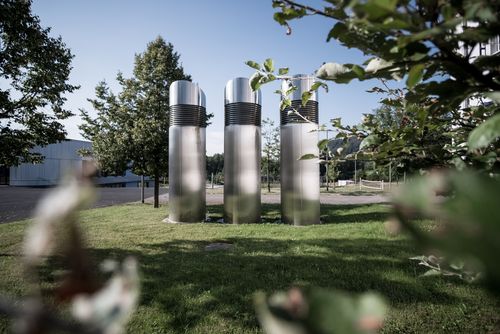 The Environmental Campus Birkenfeld adequately fulfills its pioneering role as a "Zero-Emission-Campus" with the publication of the Sustainability Report. In doing so, the Environmental Campus Birkenfeld strengthens its unique position in the German university landscape and also encourages other universities to face up to their responsibility with regard to the three main aspects of sustainability "ecology, economy and social issues" and to make their teaching and research assignments more sustainable in this respect.
In addition to social topics, such as the "family-friendly university" and the promotion of equality, the sustainability report also deals with cultural topics, such as the Green Hill Festival, which is known far beyond the borders of the Environmental Campus Birkenfeld. Vivid examples provide insights into how fundamental aspects of sustainability are anchored in everyday university life and how they are implemented in practice.
Special thanks go to all the people involved, especially the public relations department, the building services department headed by Mr. Andreas Doll, the photographers of the pictures, the professors' assistants, as well as the academic staff, who are always on hand to offer advice and support.
The contact person for questions and suggestions regarding the sustainability report is Prof. Dr. Klaus Helling.