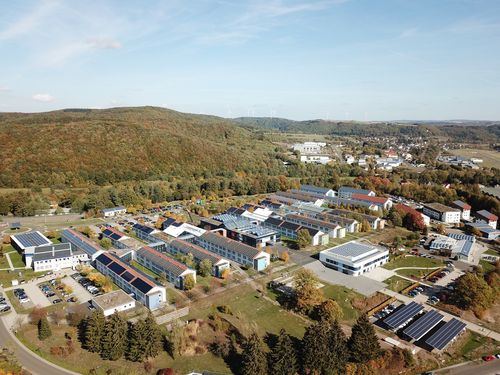 Research at the lab of renewable energy of Prof. te Heesen is integrated into the research focus "Intelligent Technologies for Sustainable Development (ITNE)" at the Trier University of Applied Sciences. The fields of work concentrates on energy-efficient systems (EES) and environmentally friendly production processes (UVP).
In the research area of energy system technology, which belongs to the field of work "energy-efficient systems (EES)" in the ITNE research focus of the Trier University of Applied Sciences, we work on scientific questions concerning the use of regenerative and highly efficient energy systems (photovoltaics, wind energy, combined heat and power plants, etc.) as well as sector coupling.
Sector coupling is an essential part in the energy system transformation process for achieving national and global climate targets. Our models depict energy clusters of different sizes in order to simulate energy generation and energy consumption in the three sectors of electricity, heat and transport on a balance sheet basis or with high temporal resolution. From this, expansion and development scenarios can be derived in order to identify paths of action.